Modified Bitumen SBS Roofing
Guard Your Business With Iron Shield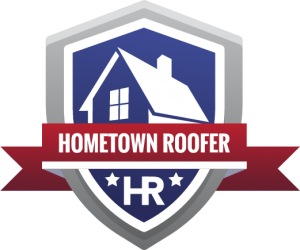 When it comes to protecting your business property, you need a roofing team who is thoroughly versed in the ins and outs of commercial roofing. After all, commercial roofs are different not only in size and scope, but in their fundamental structure, as they are often flat.
Due to this particular aspect of commercial roofing systems, one of the most popular options is using an SBS-modified bitumen roofing system as they are a reasonably-priced option with great longevity and durability against harsh weather.
At Iron Shield Roofing, we can apply this commercial roofing system using either a torch or cold application, depending on what's best for your particular roofing needs. To get started with a roofing consultation, simply give us a call today. We'll go over all the different commercial roofing options and help you pick one that works best for your business.
We Have A Wide Range Of Commercial Roofing Capabilities
At Iron Shield Roofing, we put our expertise to work on a variety of different commercial roofing projects. Many businesses (such as restaurants or manufacturing warehouses) have vastly different roofing needs, and our team is here to help guide you in the right direction.
Generally speaking, Iron Shield services these types of commercial properties:
Business parks

Restaurants

Hotels and motels

Strip malls

Retail stores

Warehouses
However, if you don't find your specific type of building here, don't hesitate to give us a call anyway. Chances are, we can still help you out. If not, we can at least point you in the right direction.
WHAT IS A MODIFIED BITUMEN ROOF?
A bitumen roof is, in essence, made up of different layers of ABS plastic that are topped with a bitumen and polyester blended gravel adding system for additional strength. This type of roofing system is designed with a low-slope (aka flat) roofing system in mind.
At Iron Shield, we use an SBS (styrene-butadiene-styrene) modified bitumen system. Putting the jargon aside, what this means is that you'll have a flexible roofing membrane with greater expansion and contraction capabilities. The synthetic rubber used also ensures increased flexibility. It has the ability to stretch up to six times the length of regular modified bitumen, all while not losing its elasticity.
Benefits of Modified Bitumen
As we said earlier, modified bitumen is one of the most popular choices for commercial roof replacements, and for good reason. These roofs have a plethora of benefits that make them great choices for most commercial properties. Here are few:
Modified Bitumen Installation Methods
When using a heat method for installing a modified bitumen roof, we generally follow this installation process:
A complete commercial roof inspection, including removal of the old roof to inspect the substrate

Make any necessary changes to ventilation, substrate, etc. before roof construction begins

Lay down ABS plastic paper and particle board

Apply the first layer of bitumen and polyester gravel using a roofing torch (the first layer alone is sufficient for waterproofing)

Add a granule-covered layer cap to protect the coating from UV light

Add additional roofing elements, like flashing, to complete the installation
On the other hand, cold adhesive techniques utilize specialized solvents that, when they evaporate from the adhesive, allows the components to bond to the membrane, creating a sort of solvent weld.
Contact Iron Shield Today To Get Started
Do modified bitumen systems sound like the right choice for your commercial property? Iron Shield Roofing is there to help with your cold or torch on/modified bitumen roofing installation. Whether your business is in Alberta or Edmonton, or any surrounding area, our commercial roofing contractors have you covered.
With more than 20 years of roofing experience and a solid reputation for top-quality work and customer care, you won't find a commercial roofing company that offers the same value as Iron Shield.