Roofing & Siding Professionals
IN PARKLAND COUNTY
check out our

certifications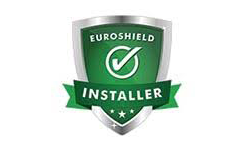 Roofing In Parkland County
Whether you live in Spruce Grove, Stony Plain, or anywhere in between, there's plenty to love about Parkland County. Homeowners are a short drive from downtown Edmonton, national forests to the west, and Calgary and Banff National Park to the south. But best of all, Parkland County is a great place to own a home and live a laid-back lifestyle.
However, Parkland County homeowners have to deal with plenty of harsh winter weather, which can be a real drag. Homes in the area take a beating from the elements, and they're put at risk for moisture and mold intrusion, poor curb appeal, and structural damage, to name a few.
If you're a homeowner in Parkland County, you need the very best in roofing, siding, and other exterior products to keep your home safe, energy efficient, and beautiful for years to come — and that's where Iron Shield Roofing can help. We're more than your top-rated roofing company in Parkland County — we're a full-service home exterior company that handles siding installation, window and door replacement, and more.  Learn more about our exterior services, and get a free estimate today.
Our Exterior Services
Roofing Services
No matter where you live in the county, you need a strong roof at a reasonable price. Iron Shield Roofing carries industry-leading brands like VicWest, Euroshield, and GAF — so no matter what roofing type, color, or style you're looking for, we can install it.
The Iron Shield Roofing Advantage
Parkland County homeowners don't have time to deal with inexperienced siding contractors and roofers. Iron Shield Roofing has been voted Homestars Best Company for three years in a row, and we're certified by the Alberta Allied Roofing Association (AARA) and the Siding Contractors Association of Alberta. We're the team Parkland County can trust . Call us with any questions, and get a free estimate today.
Financeit is the fast, flexible, easy way to pay for your home improvement projects' needs without having to wait. It's the consumer-friendly financial program.
Why go to the bank when you can simply click on the pre-approved logo below and complete our secure credit application. With Financeit credit decisions take just minutes!