Tar & Gravel Roofing Systems
Defend Your Business With An Iron Shield Roof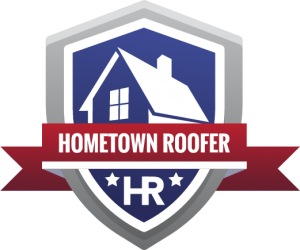 When it comes to commercial roofing systems, it helps to have a wide variety of options at your disposal. At Iron Shield Roofing, we can help you with the repair and replacement of tar and gravel roofs, also known as BUR (or built up) roofing.
When choosing a roofing type for your commercial property, one of the most beneficial things you can do is consult a professional roofing company that specializes in commercial roofing services. At Iron Shield Roofing, we bring our 20+ years of experience to work in every job we do. Our licensed, bonded, and insured commercial roofing contractors can help you choose the best type of roof for your property and install it to the highest quality standards.
Tar and gravel roofs are a time-tested method and boast great results at a budget-friendly price. To get started with Iron Shield Roofing, give us a call today. We'll start you off with a thorough inspection and straightforward, no-hidden fees written pricing estimate. We look forward to meeting you!
Types Of Commercial Properties We Serve
Over the years, we've had the privilege of serving many businesses in Edmonton and the surrounding areas with top-quality commercial roofing services. From tar and gravel roof repair to full replacements and new installation, we've got you covered.
Here are just a few of the types of commercial properties we've worked on:
Restaurants
Technology parks
Industrial buildings
Warehouses
Retail Stores
Hospitality buildings
However, our range of expertise doesn't stop there. If you don't see your type of commercial structure listed above, give us a call anyway. We'll almost certainly be able to help you out. After all, there's yet to be a challenge our commercial roofing contractors haven't faced and overcome.
What Is A Tar & Gravel (BUR) Roof?
When it comes to commercial flat (or low-slope) roofing systems, tar and gravel roofs certainly have a time-tested and proven history. However, that doesn't mean they haven't continued evolving over time to keep up with other modern roofing materials.
Built up roofs are made up of alternating layers of roofing felt and asphalt that are layered to create a strong, lasting roofing membrane. Nowadays, tar and gravel roof installations feature an insulation layer that increases energy efficiency — a major benefit for any commercial building.
Why Tar & Gravel Roofs Are Still A Viable Option
As we said earlier, built-up roofs can still compete with many modern roofing options. Here are just some of the benefits they can provide for your commercial property:
Low Maintenance
One of the main reasons that tar and gravel roof maintenance is a relatively easy feat is due to the fact that it has fewer individual parts. Less parts means less chance for damages. Roof repair is much easier than most other systems as well because broken sections are easy to remove and patch.
Long-term Reliability
Tar and gravel roofs haven't been around for 100 years for no reason. Not only are they surprisingly low maintenance, if properly cared for, your BUR roof can last 35 years or more. This is much longer than the "expected" life span. No other commercial roofing option can boast this level of proven reliability. They are also great if your roof has large amounts of foot traffic. These roofs also boast great fire and storm damage resistance.
Low Price Point
Since BUR roofs have been around for a while, experienced commercial roofing companies should have no problem handling this material with a great degree of expertise. At Iron Shield, not only do we offer top-quality commercial roof replacements, we also scour the market to make sure you're getting industry-leading materials at the lowest possible rate.
Tar & Gravel Roofs Aren't For Every Building
Every type of roofing system has their potential drawbacks. At Iron Shield, on top of our thorough commercial roof inspection, we'll also go through an in-depth consultation with you, so we understand your specific needs and offer exactly the right roof for your needs and budget.
If your commercial property isn't already suited for a heavier roof, it may require additional strengthening in the joists (supports) for your roof.
While BUR roofing systems are tough and durable, roof leaks are still a possibility. One of the disadvantages of tar and gravel roof repair is that it can be difficult to find the source of a leak. For that reason, hiring a professional commercial roofing contractor is highly recommended rather than doing it yourself.
Tar & Gravel Roofing Systems
Choose Edmonton's Premier Commercial Roofing Company
When it comes to commercial roofing contractors in Edmonton and Alberta, you won't find anyone who offers top-tier materials and high-quality work at affordable pricing, while still producing stellar results, like Iron Shield Roofing. 
From our strict adherence to local building codes to our no overbooking policy, our roofing team takes customer care seriously down to the smallest of details. This means if there's ever a problem with our workmanship, you can rest assured we'll take care of it with no questions asked. 
On top of that, we'll never take a deposit until your job is completely done. Any commercial roofer who requires any sort of down payment should be regarded with a healthy dose of suspicion. 
Get started with Iron Shield today by filling out our online contact form. A member of our roofing team will reach out to you shortly.
Roofing Contractors in Edmonton, St. Albert, Sherwood Park, Leduc and Spruce Grove
In addition to The City of Edmonton our roofers service the rural communities with in 100 km of the Edmonton City limits.